Small Part Metrology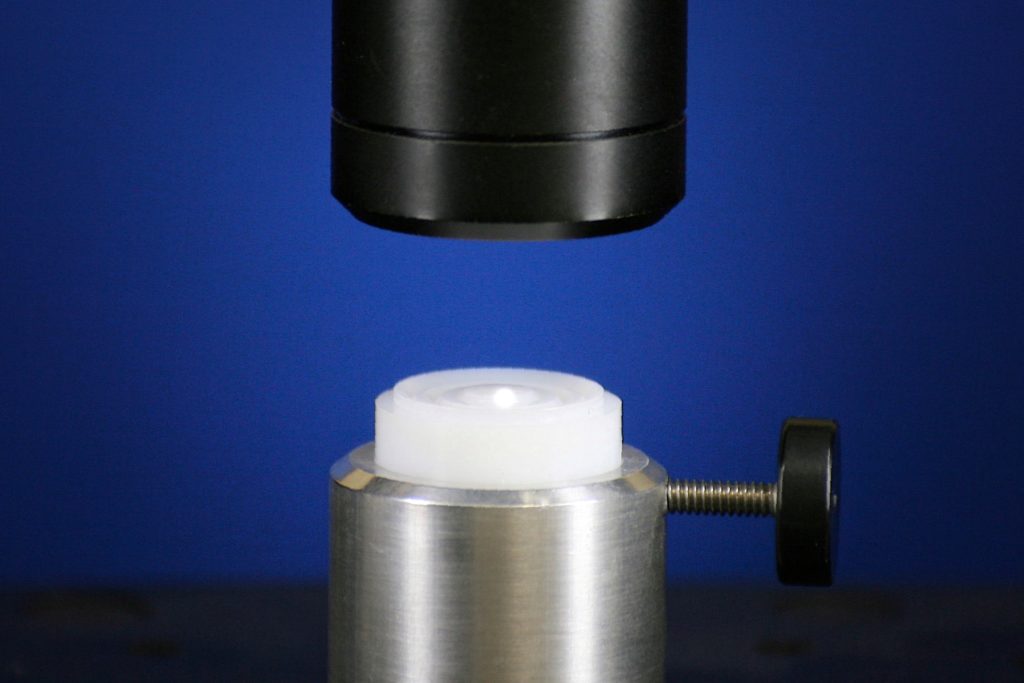 Many of our customers require complex molds, and other complicated devices that feature tight micron level tolerances. With our white light Interferometers, and high accuracy comparators we are able to make precise micron level no-contact measurements.
Get a quote on your metrology needs.
We offer our services for single parts, and even contract metrology services for ongoing manufacturing.
Metrology for the ophthalmic industry
Ophthalmic devices are our specialty. We are capable of measuring standard curves up to a 32mm radius within three-micron accuracy. We measure optical surface quality with red light interferometry utilizing phase-shift technology.
We can also measure through power and diopter ranges for multifocal intraocular lenses, and even toric IOL's in situ conditions.
On top of this, we also provide critical information like lens curve uniformity and surface roughness (RMS and Peak to Valley measurements).
Third Party Metrology Services
Sometimes it's necessary to get a second opinion on a particular part. We are able to provide unbiased information on the smallest of devices for a broad range of industries. If something is not adding up, or if you just need a second opinion, we can help track down any possible issue, quickly.
Detailed Measurement Reporting
We provide detailed reporting on all of our findings. We give you all of the data that you need to make informed decisions and better critique your precision parts.
Get a quote today for your metrology needs.